ABOUT KIM+PHIL
KIM+PHIL Shen are the creators of Behind the Food Carts, an award-winning blog focused on telling stories of the amazing people behind today's street food scene. The team is completed by writer Terri Phillips and together they are the authors of "Food Truck Road Trip: A Cookbook."
FOLLOW Behind the food carts
Hello, you are photographers by profession, at what point did you decide to embark on this road trip photographing Food Trucks?
When Kim and I moved to Portland, OR in 2009, we wanted amazing food and everyone said that food carts were the way to go. Every weekend we were eating at food carts and kept noticing that a lot of the times it was one person taking the money, cooking, and then serving the food. We became fascinated about who these crazy people were and wanted to learn more about them and document it. That's how we got started with Behind the Food Carts. For the road trip, we had thrown the idea around since the beginning about doing an All-American cross-country journey featuring Food Trucks. When we got our book deal, we knew that was the concept for the cookbook right there. The title truly says it all, "Food Truck Road Trip: A Cookbook!"
"Eating at a food truck to me feels unadulterated. It's just you, the chef, and the food."
What is the thing that surprised you the most about the food truck culture?
I think the one thing people may not realize is how passionate and hardworking the owners in this industry are. It's extremely long hours working in a confined space. You have to really love what you are doing to be able to do it. It constantly inspires us to keep doing what we do when we meet people in the mobile food industry.
Looking at your blog, there seems to be quite a lot of in ingenuity in food truck cooking, what is the most amazing thing you have seen?
It's not farfetched to say that there is literally a food truck for everything. Whether it's serving fresh ceviche or a wood-fired oven in the truck, nothing is shocking anymore. We just did a story on a food truck in San Francisco called Odang Udon that makes fresh udon noodles on the truck every day.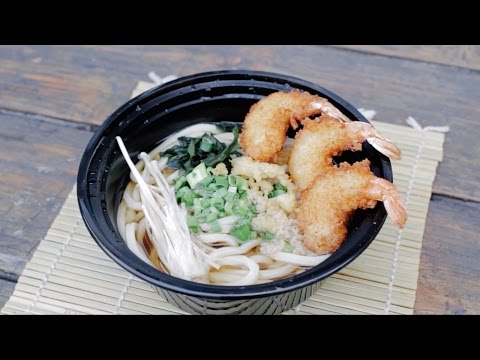 How did you go about editing such a road trip into a book?
From the get-go the road trip was designed with a book in mind. So we spent months researching dishes and food trucks that interested us across the country and narrowed down what cities we wanted to feature. From there, we were really surprised by the openness chefs had about sharing their secret recipes with us. It goes back to the passion I mentioned earlier. Food is personal and owners just love sharing their food with people. We ended up including 12 cities across the country, 63 street food vendors, and over 100 recipes in the book.
You seem addicted to food trucks, how do you think they stack up against sit-down restaurants?
Eating at a food truck to me feels unadulterated. It's just you, the chef, and the food. It then really ends up becoming about the dish in front of you and what the chef has up their sleeve for you to enjoy.
You recently went to Vietnam, how was that for you?
Kim and I spent 2 months there for our honeymoon and it was an amazing experience. We're all about street food and that is the perfect country to explore street food to the fullest.
Have you considered taking the project to different countries or have you got any other plans for it?
Absolutely. Food truck culture is becoming in America what street food culture means to the rest of the world. Street food is such a big part of everyday life in other countries. Nowadays, no matter where we travel in the world, we build in time in our trip to document stories.
What would you say to someone who isn't convinced by food trucks?
Do you not like food?
FLASH QUESTIONS
Favorite Cuisine
KIM: Vietnamese and Japanese
PHIL: Mexican
TERRI: Mediterranean
Guilty Pleasure
KIM: McDonald's
PHIL: Ghetto Hot Dogs
TERRI: Fried Mozzarella
Sweet or Savory
KIM: Sweet
PHIL: Sweet and Savory
TERRI: Savory
Breakfast, lunch or dinner
KIM: Breakfast Foods Anytime
PHIL: Breakfast for Dinner
TERRI: Breakfast
I could never give up…
KIM: Fried Chicken
PHIL: Tacos
TERRI: Diner Food