You are a group of 8 musicians, what's the best thing about being so many and what's the most challenging?
The best thing about being this many is the diversity of music styles that each one of us proposes when we gather for rehearsal and create. The rehearsals are very fun as well as the tours and pre-shows. The challenging part comes when we get to decide things related to the future of the band. We are a lot of people and sometimes it's difficult for all of us to agree.
How did you meet?
Some of us are friends from before we started "Otro Mambo", some of us went to the same school, others to the same club, others from the neighborhood. Before we started the band we were a group of friends that just used to hang out and have fun. And this is one of the most important aspect to understand the nature of Otro Mambo.
Do you compose together?
There's always Someone bringing a song to rehearsal, and then we complete it with details all together. But the composition of the songs are made solo in private. There are some particular cases where the song born in rehearsals from a jam session.
What song you wrote represents you the most?
It's really hard to pick one cause they all have a little bit of us inside. They all respond to different experiences and choosing one would be unfair to the rest. But if I had to choose one, it would be "Ellos Juegan", because it talks about the moment we are in the rehearsal room fishing tunes and it's something that we all share at the moment of creating, which is an essential aspect of band.
A word to describe Otro Mambo

"Journey"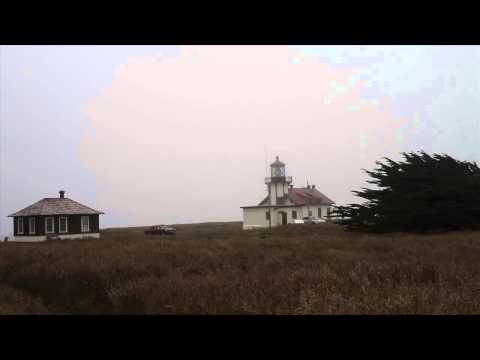 What's the craziest thing you've ever done?
Going on tour is something crazy! But maybe the craziest thing we've ever done was go out and play at Groove (a venue for 1.000 people) without having a record on the street. Luckily it turned out well, since the place was packed. But thinking about it in retrospective it was a risky call.
Do you recall a funny moment on stage?
We had many, but some we cannot tell here! Each show has a different story… maybe one could be once we were playing at an open space and one of us really needed to go to the bathroom, and he had to jump off the stage when nobody was looking and pee down the stage.
Tell us smthg about ur last album.
This last album responds to a darker period of the band. It's more mature, from the execution till the time it took us to record it. The first one was made in two months, and this one took us one year. I think it's a great album and has beautiful songs and travels around different moods. The message of the lyrics has a lot to do with what we've always said about personal seeking, and faith in yourself. Maybe the main difference is that the first album was considered a birth and this one maybe an overview of the journey from the birth till now, with its goods and bads. I think it's an album to hear with headphones and travel without.
What's next?
We are in the last decisive stage of signing with a label… Our 2nd album on the other hand is getting finished and will come out soon. Once the album is out, the idea is to distribute it as much as possible and later start playing shows again. We think we'll present the new album live in 2 or 3 months from now, and start the tour so people can get to know it.
What do you love most about Buenos Aires? Have you performed in other countries?
Personally, what i like the most about BA is that it's full of people that I love. It's a city with a great nightlife and i'm a person who lives more during the night than the day. Either way, there are more and more people and it makes me feel uncomfortable in the city, which sometimes makes me re-think the idea of moving to somewhere quieter. We've played in Uruguay on 2 tours already… It is a country that we love and gave us lots of friends and learning experiences.
How did you come up with the name "Otro Mambo"?
We are a band of friends who often used the expression "Otro Mambo" to refer to something extraordinary or unusual. When the time of thinking about a name came, it was always present because our music isn't very close to any other band' sound since it's the product of a mix between different genres and also because we always try to offer a different prospective to life from our lyrics. Long story short, the main idea of the band has always been to spark a thought in the people who listen to it and help them escape to another world, and that's why we picked OTRO MAMBO.
What would you be today if you didn't follow your dreams of becoming musicians?
Honestly I never thought about it… in my case i'd probably be a writer.
Who are the bands that most influenced your music?
Each one of us has their favorite bands, and it would be hard to make a list cause it would be infinite. But maybe the bands we all share are: The Rolling Stones, La Vela Puerca, Manu Chao, The Beatles and Bob Marley.
Is there a particular artist or band you would like to perform or write with?
I've fulfilled some of my dreams of playing with people that marked me, if i could choose now, maybe with La Vela Puerca, and dreaming higher with The Rolling Stones.
Use a word to describe your music.
FREE
If you could wish for something you don't have, what would it be?

Be able to tour with the band and get to know different countries by playing our music.
Click HERE to check out Otro Mambo favorite Playlist!